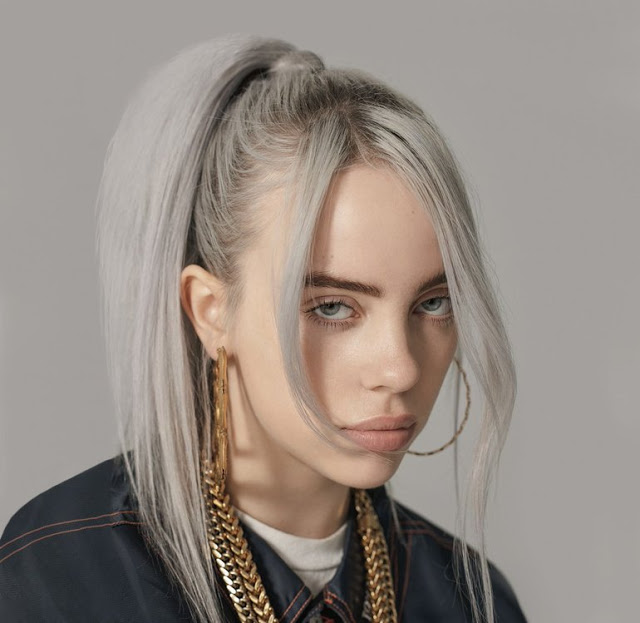 ---
Billie Eilish Pirate Baird O'Connell (lahir 18 Desember 2001) adalah seorang penyanyi dan penulis lagu Amerika.
Single debutnya, "Ocean Eyes" menjadi viral dan telah mengumpulkan lebih dari 132 juta streaming di Spotify pada Oktober 2018.
Penyanyi elektropop Amerika yang mendapat perhatian sebagai remaja untuk lagu seperti "Fingers Crossed" dan "Ocean Eyes." Pada bulan Juli 2017, ia merilis EP debutnya Don't Smile At Me.
Dia lahir dan dibesarkan di Los Angeles, California dan bernyanyi dalam "Los Angeles Children's Chorus" (Paduan Suara Anak Los Angeles)
Kakaknya adalah musisi dan produser Finneas O'Connell dari band The Slightlys.
Baca Juga : Ariana Grande Berjaya Menggeser Idol BTS
Eilish berkolaborasi dengan penyanyi Amerika Khalid untuk single "Lovely", yang dirilis pada April 2018 dan ditambahkan ke soundtrack untuk musim kedua dari 13 Reasons Why.
Dia juga merilis single "Bitches Broken Hearts" dan "You Should See Me in a Crown".
Saudara Eilish, Finneas, mengkonfirmasi melalui Twitter bahwa albumnya akan tiba sekitar tahun 2018.Pada tanggal 17 Oktober 2018, Eilish merilis single "When the Party's Over".
Banyak orang yang terkagum karenan karakternya yang sangat unik